2 tags
3 tags
"The only problem with this explosion of parallax sites is that many are using..."
– Mark - Adverblog - http://goo.gl/zcXgA
7 tags
Fireside with @ Boris - get started now, your way...
Tonight I went to a fireside with Boris Veldhuijzen van Zanten, founder of The Next Web, twittercounter.com and a few other companies, kindly put on by General Assembly London at Central Working. With the title of the talk being "Misconceptions of Internet Entreprenuership", I was expecting some hard hitting chat about working all night and not expecting high valuations/funding...
1 tag
"I don't care what happened 15 years ago. I care what you did yesterday, and last..."
– Brad Feld - http://goo.gl/KubJJ
"If Apple sold 1.1m fewer Macs year on year, that says to me, Microsoft need to..."
3 tags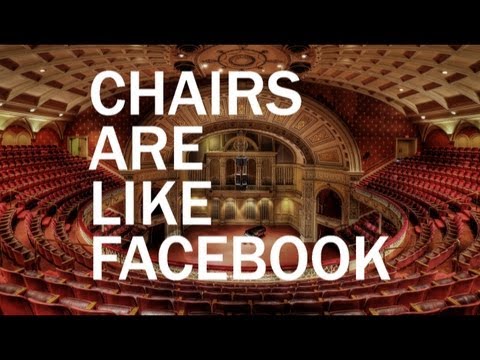 "Don't build an app based on your website. Build the app that acts as if websites..."
– MG Siegler (via 6ixpassions)
"When I'm introspective about the last few years I think the biggest mistake that..."
– Mark Zuckerberg @ Disrupt SF 2012. (via tobie)
Watch
Rory Sutherland - Sweat the detail
Personal Analytics - my facebook - Wolfram|Alpha →
Personal Facebook analytics report from Wolfram Alpha.  More info here - http://blog.wolframalpha.com/2012/08/30/wolframalpha-personal-analytics-for-facebook/
1 tag
Entrepreneurs should be Directors elsewhere - Brad... →
5 tags
Platform ecosystem battles and why they are all... →
4 tags
Facebook advertiser tracks clicks to find 80% are...
A company called Limited Run experienced some 'unusual' activity when tracking their facebook advertising. Apparently 80% of the clicks came from bots. It's not apparent whose bots these are or if this is a widespread issue. However, definitely something that advertisers should look into, especially if you have high bounce rates. The page containing their explanation of what...
5 tags
Apple will compete with Google in search
I've read a lot of chat about Apple competing with Google, especially in relation to maps recently. However, after reading this article on the evolving nature of search and social by Ben Elowitz, I can't help but think Apple will in fact compete with Google in its core advertising market - that of displaying ads next to relevant data. Not in the same way as on desktops, but where...
3 tags
Pinterest mental
When I first saw pinterest, all I thought was, this is essentially a Tumblr theme. A Tumblr theme with a similar widget for clipping content to your site. Surely, by having such low barriers to competition and how great Tumblr's social platform is for people who like to share, this is a passing fad. It looks like I couldn't be more wrong. I've just read their latest round...
2 tags
2 tags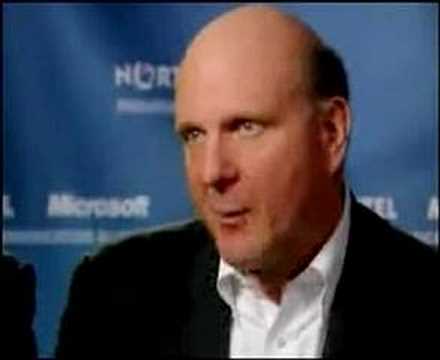 Why Not Try An Infinity-Day Window? →
Exactly parislemon: Matt Drance on Warner Bros. idiotic new 56-day DVD rental window: Also under this new deal, pirated movies remain free of charge, free of non-skippable ads, free of five-minute load times, and are now nearly three months ahead of the competition. And: iTunes changed the music industry because it was more convenient than stealing. Most people made the value judgment...
This Startup Embraces The Idea That Everyone Fails →
Founders@Fail began with one simple principle: mistakes are inevitable. Nobody emerges with the perfect idea and executes flawlessly — not even Steve Jobs. The purpose of our community…
CHART OF THE DAY: Groupon's Future Is Groupon Now... →
Groupon Now is a mobile app that shows users all the deals surrounding them on a map. Because it allows Groupon to offer more deals than one per day, Groupon Now is the future of…
You Can't Afford To Miss These Big Lessons From... →
Some of the world's most successful serial entrepreneurs and executives took the stage at the Web 2.0 Summit alongside some of the technology's top visionaries. Each of them had at…
Google Makes Analytics Easier For Mere Mortals To... →
Google today unveiled Flow Visualization, a new tool in Google Analytics that creates a visual map showing where visitors are clicking to on a web site. Google Analytics is…
Mary Meeker's Latest Awesome Web 2.0 Presentation... →
Kleiner Perkins partner Mary Meeker is the better than anybody at summarizing the state of the technology business through slideshow presentations. She's about to do it again at…
Founders And VCs Reveal 21 Books Every... →
We've polled everyone from First Round Capital's Charlie O'Donnell to Steve Blank and Brad Feld in the past few years, and they told us what books have shaped their careers. From Malcolm Gladwell's "Blink" to Robert Pirsig's "Zen and the Art of Motorcycle Maintenance," these books will teach you how to think — no matter if...
LaunchRock.com →
Trying to get access!
Why You Need 8 Different Tools To Track Your... →
Most people would think you only need one tool — say, Google Analytics — to measure how well your company is doing. But at last week's Online News Association conference in…
Another Insane Video Of Guy In Wingsuit Flying... →
This fellow is Jeb Corliss. Apparently, what he's doing is called "grinding the crack." Please follow Sports Page on Twitter and Facebook. Join the conversation about this…
The FT's iOS End-Run Portends A Broader Media... →
Apple recently pulled the Financial Times' app from its mobile platform, because the FT was getting around Apple's requirement to fork over 30% of its subscription fees. The FT…
This Is What Google REALLY Meant By "Don't Be... →
Google has been throwing its weight around and pissing a lot of people off. It allegedly leaned on Motorola not to use a competing location-detecting service from Skyhook….
3 tags
Steve Rubel: ¶ Three Key Things Google Is Doing... →
steverubel: The following is also my AdAge column… With all of the attention that's being paid to Facebook and Twitter it's easy to forget that no single company impacts media and marketers the way that Google does. Even small changes in Google's algorithm and/or its underlying search technology can cause a…
The Google Chromebook Is A Giant Bust, Won't Be... →
I really wanted the first Google Chromebooks to be special. Despite the hefty $499.99 price tag on the Samsung Series 5 Chromebook, I was eager to defend it as a better option…
3 tags